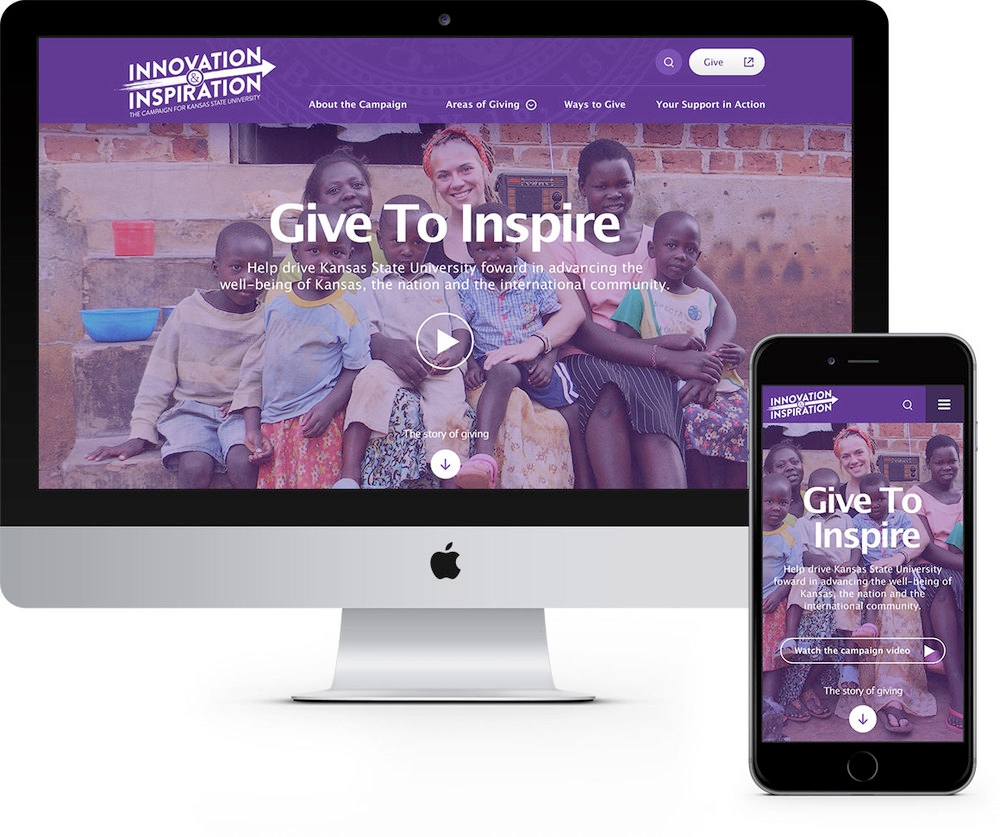 A large driver for this campaign centers around a digital experience to evoke donors to take action and help reach this goal.
To drive campaign participation we felt that we needed to introduce the innovation and inspiration story. We focused on who benefits from the giving; the students, and the larger university community.
We built a responsive campaign site and  chose to use a scrolling homepage experience. This really highlighted each beat of the campaign story – what's the campaign, who's it for, why give, who else is giving, etc. – in order to drive visitors to take action.